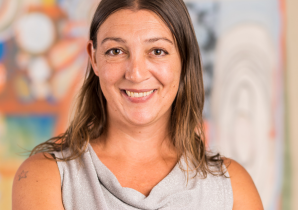 Letter from Larisa Boyd, Acupuncturist.
January 25th, 2023
Dear Patients:
With a heavy heart, I need to share that I will be moving back to California. The short story is that I am getting divorced, and it is moving much faster than expected. I have decided to move back to California to be near my extended family, both for myself and my two kids. My last full day at Blossom will be Saturday, February 18th. 
I pride myself on being a dedicated part of your support team, and I know changes like this can cause stress during an already challenging time. I'm so sorry for this, and I'm committed to helping you have the smoothest transition of care.
Luckily, we have exceptional practitioners in Portland, including Liz Richards and Dr. Renee Shankar at Blossom. I have included a list below of acupuncturists if you want to take a peek before we talk directly. I will communicate with your new practitioner for ease of transition as long as I have your permission.
Please let me know if you have any questions or concerns. I'm confident we will all get through this time with grace and grit. I have been honored to be a part of your journey. I will always treasure my time at Blossom, and each of you holds a special place in my heart. Please know that although I won't physically be here to support you, I will always consider myself a part of your team. Patients from 15 years ago still email me for advice and referrals, and I welcome you to do the same. 
Much love,
Larisa
List of Fertility – Pregnancy – Women's Health Acupuncturists:
Liz Richards @ Blossom Clinic
Renee Shankar @ Blossom Clinic
Lee Hullender Rubin @ Rosefinch Health (South Portland)
Lisa Tongel @ PDX Acu Studio (NW and NE Portland; Saturdays in NW)