Portland Monthly Top Docs 2018: Over 13,000 medical professionals voted for Portland Monthly Top Docs this year. We would like to congratulate Blossom Clinic owner and acupuncturist, Liz Richards, on her nomination for the fourth year in a row. She specializes in fertility and prenatal care and has helped hundreds of families have healthy babies in Portland and surrounding areas.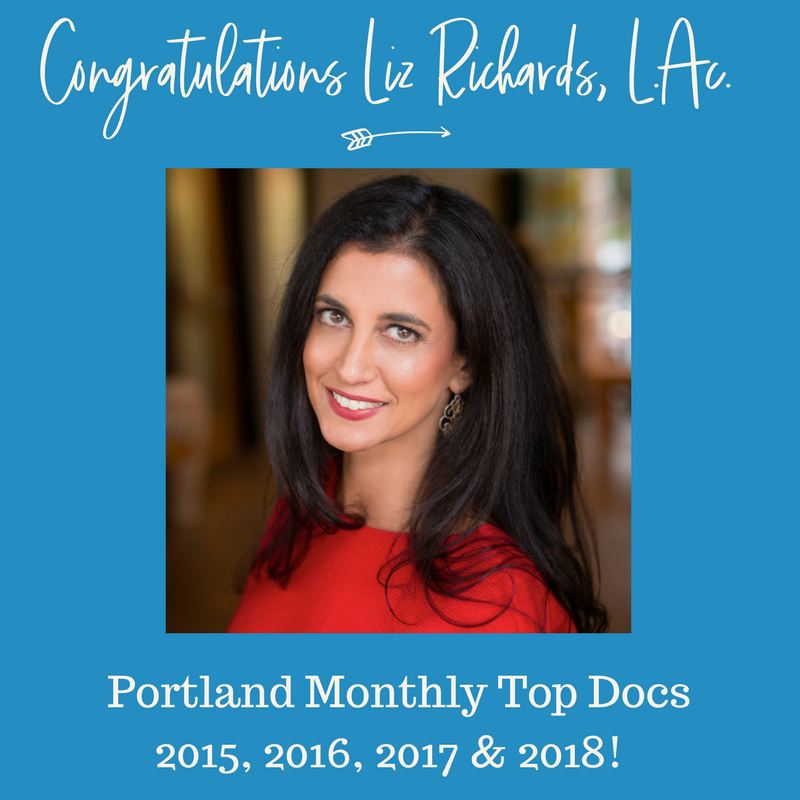 Liz Richards, L.Ac., has more than 15 years of practice in Traditional Chinese Medicine and working with fertility and pregnant patients in Portland.  Her passion and drive for excellent, holistic patient care motivated her to create Blossom Clinic, where patients can work with an integrated team to meet their health goals.
Known not only for her compassion and sensitivity, but also for her expertise in the world of women's health, Liz approaches her work as a true art, infusing the poetry of acupuncture into her sessions — yet with a keen understanding of any concurrent Western treatments and diagnoses.
By deeply listening to each patient's story, Liz carefully crafts a treatment approach that's designed for that unique individual and their unique path. Her blended knowledge of Western and Chinese Medicine allows her to draw from a vast depth of experience when creating her treatment sessions and treatment plans for people.
Liz is thrilled and honored to be voted as one of Portland Monthly Top Docs for the last four years in a row!  
Interested in a free phone consult? Find out more information here.