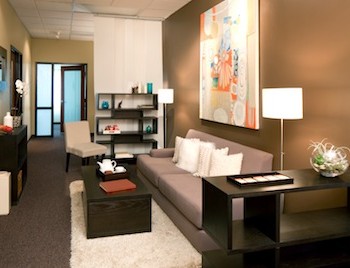 Welcome to Blossom Clinic, natural health clinic in Portland, Oregon! We have been helping patients achieve happy & healthy families with natural medicine since 2002. Our team is passionate about fertility, pregnancy and all things Women's Health. We offer Acupuncture, Massage, Naturopathic Medicine and Nutrition Consultations. 
We are a Women's Heath clinic with HEART: 
You will feel cradled and supported at Blossom Clinic. We promise. We are here for the patient- for you. We are here to support you through each phase of your life. 
Our practitioners work as a team: 
At Blossom Clinic, we have acupuncturists, naturopathic doctors, and massage therapists in-house. Each practitioner at Blossom Clinic has over 10 years of experience and expertise.
Read Reviews for Blossom Clinic
Blossom Clinic practitioners offer free consultations: 
These free phone consultations are 15 minutes long and can be scheduled at your convenience.
We treat both male & female fertility and infertility: 
At Blossom Clinic, we treat fertility issues holistically and utilize acupuncture, herbal medicine, supplements, naturopathic medicine, nutrition and massage.
Fertility Acupuncture & Natural Medicine
Click here get the Fertility Tips Guide!
We can help you prepare for your IUI or IVF Cycle:
We have a great relationship with Reproductive Endocrinologists in Portland and we're here to support you and get you ready for your IUI or IVF cycle and a healthy pregnancy.
We are here to support you through pregnancy: 
Whether you are in your first trimester or getting ready for labor, we have amazing tools to help you.