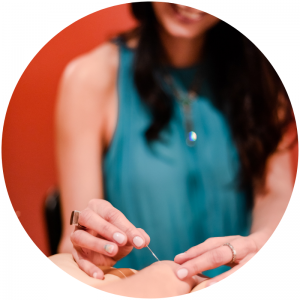 Interested in pregnancy acupuncture? At Blossom Clinic, we specialize in fertility and prenatal care. Most of our patients continue acupuncture throughout their pregnancies. Whether you are experiencing nausea in the first trimester or need help turning a breech baby with moxibustion, we are here to help.
Our acupuncture and massage will be relaxing and therapeutic.
We have special pillows for third-trimester pregnancies and all of our acupuncturists are trained in helping women prepare for labor. We recommend that you come in by 34 weeks if your baby is breech and by 36 weeks if you would like assistance with labor preparation.
Anxiety & Depression
Back / Pelvic Pain
Breech
Headaches / Migraines
Heartburn
Labor Prep & Induction
Nausea & Morning Sickness
Varicosities & Hemorrhoids
Do you have questions? We invite you to schedule a free consultation with Liz Richards.