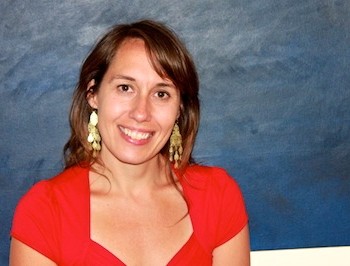 As a Naturopathic Physician Dr. Elise Schroeder distinguishes the underlying causes of disease and creates efficient, meaningful natural treatment protocols for each patient.
Trained as a primary care doctor, Dr. Schroeder treats a wide range of health concerns from digestive disorders to the common cold.  Her special interests, however, are anchored in women's health issues from hormonal imbalances like menopause or PCOS to irregular menstrual cycles and fertility concerns.
Patients are given ample time to discuss personal health concerns while visiting Dr. Schroeder. Medical history, diagnoses and lifestyle habits are all taken into careful consideration so she can prepare a customized treatment plan for that patient. Specialized treatment strategies include personal diet plans or nutritional supplement and herbal remedy programs, which can either complement or be used in place of pharmaceutical drugs.
Outside of Blossom Clinic, Dr. Schroeder is the lead physician at the Women in Balance Institute, an organization dedicated to educating women and health care providers about hormone balance, healthy aging and menopause including bio identical hormone replacement therapy.
Dr. Schroeder has over ten years of experience working in a reproductive health care clinic, has participated in a midwifery apprenticeship and donated numerous volunteer hours to Mercy and Wisdom Healing Center in Multnomah County.  She previously practiced in Washington DC and Virginia where she was voted best alternative practitioner in Loudoun County.
Dr. Elise holds an independent practice within Blossom Clinic.  You can visit her personal business website and blog here.