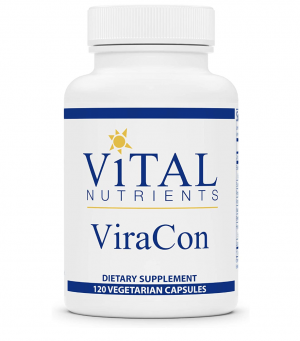 ViraCon by Vital Nutrients 120 caps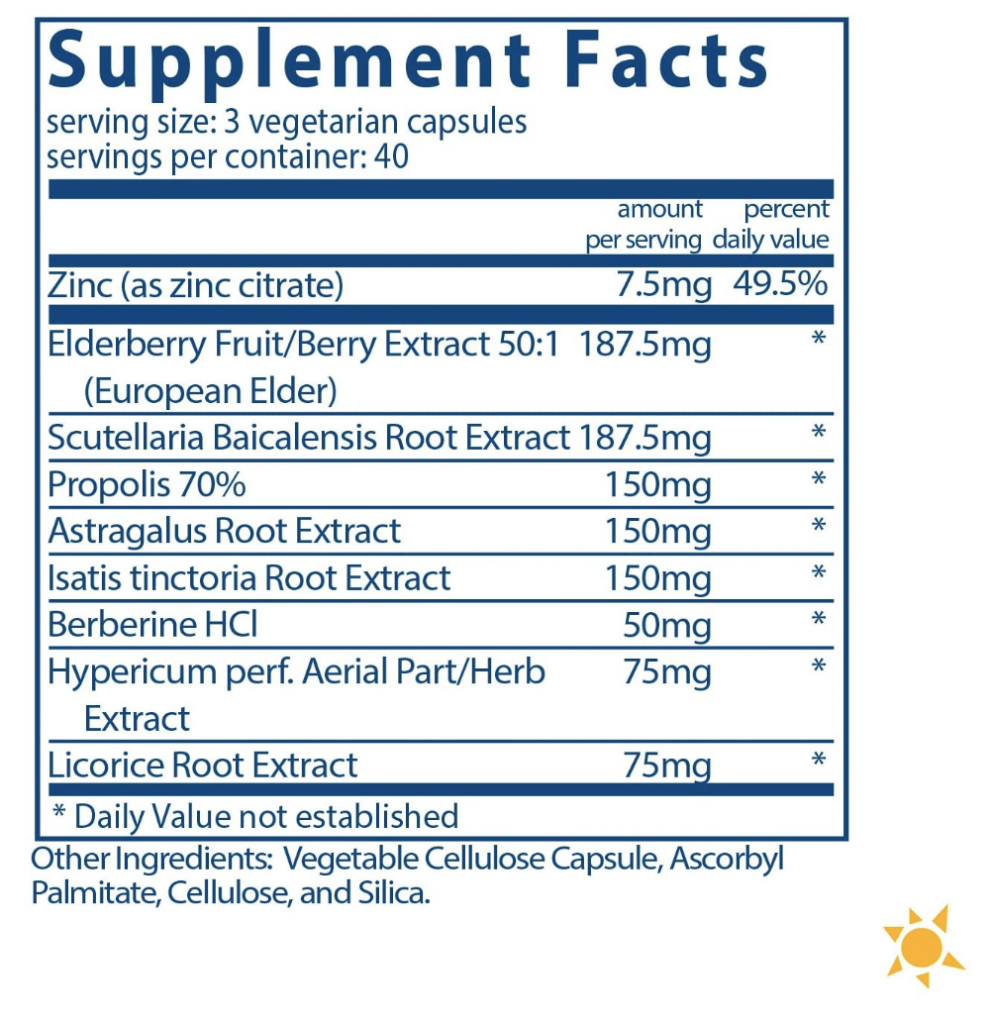 ViraCon by Vital Nutrients is an herbal formula that supports the immune system. 120 CAPS.
ViraCon is a powerful combination of immune enhancing herbal extracts. They function as potent immune system enhancers by increasing cytokines, and the production of other important immune factors. ViraCon helps support and maintain normal respiratory function and energy. This popular supplement is a must for everyone's home. Vital Nutrients mission is to manufacture superior quality nutraceuticals that exceed both industry and government standards and provide clinically effective results. They provide over 200 science-based and clinically effective products. They have a comprehensive quality assurance program to ensure that purity and potency is consistently met on every product that they manufacture. Vital Nutrients uses independent U.S. ethical laboratories to test all raw materials and finished products. Each raw material is tested, regardless of origin, for purity and potency. All finished products are tested through a real time stability protocol for expiration date validation. They are an FDA Inspected facility that exceeds FDA cGMPs, and a member of the NPA.
Ingredients
Amount Per Serving: 3 veg capsules contain: Zinc (as zinc citrate) 7.5mg, Elderberry Fruit/Berry Extract (European elder) 187.5mg, Scutellaria baicalensis Root Extract 187.5mg, Propolis 70% 150mg, Astragalus Root Extract 150mg, Isatis tinctoria Root Extract 150mg, Berberine HCI 50mg, Hypericum perforatum Aerial Part/Herb Extract 75mg, Licorice Root Extract 75mg. Other ingredients: Vegetable Cellulose Capsule, Ascorbyl Palmitate, Cellulose and Silica.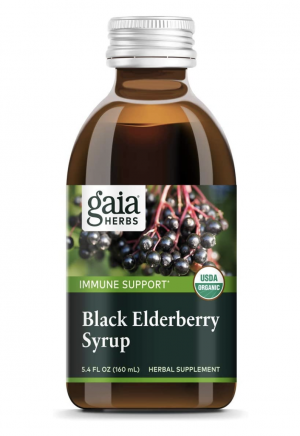 Gaia Elderberry Syrup 5.4oz
PLANT BASED SUPPLEMENT: A great-tasting black elderberry syrup for daily immune support throughout the year, safe and effective for everyday use by your entire family
HIGH QUALITY ELDERBERRY: We super-concentrate the juice from 14.5 grams of berries into a single teaspoon, delivering the most concetrated elderberry syrup on the market

DAILY IMMUNE SUPPORT WITH ANTIOXIDANTS: Our certified organic elderberries (Sambucus nigra) are fresh-pressed shortly after harvest to deliver delicious and potent support for your immune system

MADE AT THE GAIA CERTIFIED ORGANIC FARM: Our products are gluten free, soy free, dairy free, vegan, and purity-tested.

4 WEEK SUPPLY: Includes 1 (5.4 Ounce) Gaia Herbs Black Elderberry Syrup. We suggest taking 1 teaspoon daily. Children: Ages 1-2: 1/8 tsp daily; Ages 3-5: 1/4 tsp daily; Ages 6-12 tsp daily.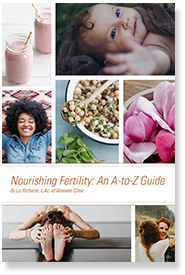 Nourishing Fertility:
An A-To-Z Guide
For a limited time, you will receive, for free, a special "Chinese Energetics Food List" (also know as the Nourishing Fertility Warm Diet) after purchasing the Nourishing Fertility E-book. Your e-book and will be sent to you via email embedded in your paypal confirmation after completing your purchase. If you have any issues, please email us at theblossomclinic@gmail.com We are here for you!
Each section, from A to Z, in this Nourishing Fertility e-book is filled with helpful fertility tips from Liz Richards, L.Ac. Find out why hundreds of women around the world have downloaded this book!
Schedule your Fertility Goals session with Liz and receive this for free as part of your treatment plan.