Planning for impending national and regional closures, we have created some virtual sessions (telehealth) at Blossom with Liz Richards, L.Ac. We hope that you will continue to invest in your health while reducing your exposure to Covid-19. We're here for you for any of your needs! We have great online pharmacy options that can deliver herbs and supplements to you and all sessions will be done by Zoom, a free virtual platform.
Virtual Session Options
Virtual Sessions for Clients anywhere in the US
Blossom Fertility Telehealth with Liz Richards, L.Ac.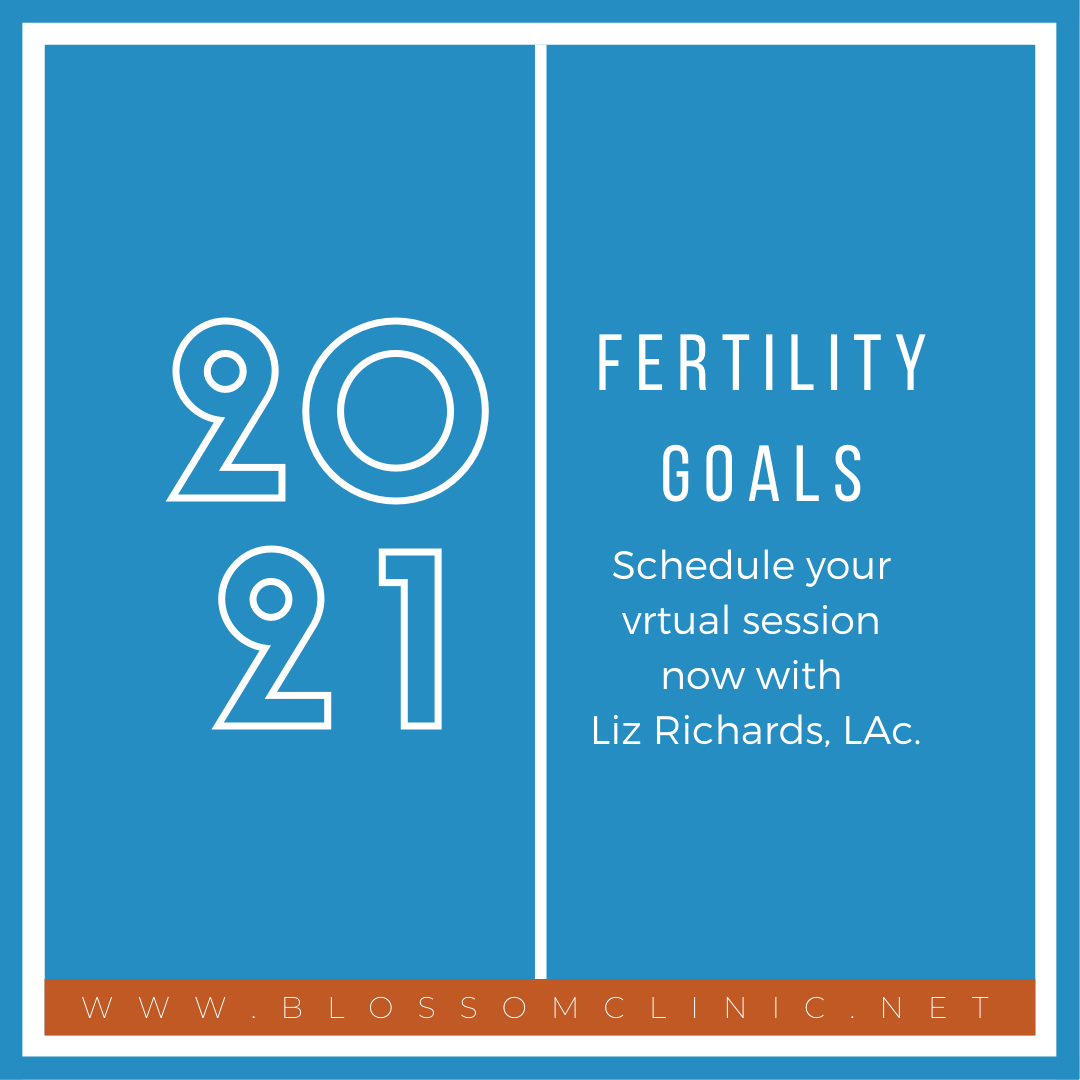 Do you have questions about your fertility? If so, Liz Richards is ready to help you on your fertility journey in this 60 min remote fertility consultation. Liz, Director of Blossom Clinic, has a passion for helping people on their path towards a healthy pregnancy and baby. With Liz's compassion and process-oriented approach, you will receive
some of her best tips and recommendations for enhanced fertility
an extensive review of your supplements and vitamins
referrals for the next steps in your fertility journey
a copy of her Nourishing Fertility e-book
The cost of this fertility consultation is currently $200
Virtual Sessions for Local Clients
60 Minute New Patient Session with Liz Richards, L.Ac:
This is a 60 min virtual appointment for new local patients who are unable to come into our Portland clinic for any reason. Liz will request a photo of your tongue for diagnosis prior to your appointment. We can mail you any herbs or supplements that are recommended or send you a prescription for purchase through an online dispensary. $190
30 Minute Established Patient Session with Liz Richards, L.Ac
This is a 30 min virtual appointment for established patients who are unable to come in for any reason. Liz will request a photo of your tongue for diagnosis prior to your appointment. We can mail you any herbs or supplements that are recommended or send you a prescription for purchase through an online dispensary. $90