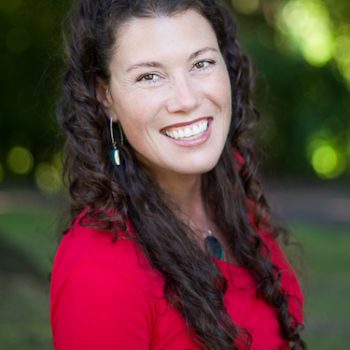 Online scheduling is now available for Morgan Hogue, L.Ac.
Morgan Hogue earned a Master's Degree in Acupuncture and Oriental Medicine from the Oregon College of Oriental Medicine in 2006.  Prior to studying acupuncture, Morgan skied with the U.S. Cross Country Development team, where she first encountered the profound effects of acupuncture for improving her own health and sports performance.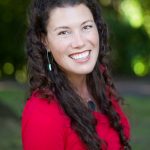 Morgan strongly believes that our bodies inherently know how to function in balance and harmony. In her practice, Morgan uses acupuncture, Chinese Herbal Medicine, Qigong, and Oriental massage techniques to renew her patients' ability to attain health and vitality in their bodies and lives.
Morgan has been specializing in women's health, fertility, pregnancy and postpartum issues for 10 years. She feels deeply grateful to be a part of a woman's fertility journey and finds that Chinese Medicine provides exceptional support for a vital pregnancy, a healthy baby, and a fulfilled life. Morgan also works closely with Oregon Reproductive Medicine and OHSU Fertility Clinic during IUI and IVF cycles.
In addition to her specialized training in the areas of fertility, pregnancy care, and women's health, Morgan has studied the Arvigo Techniques of Maya Abdominal Massage™. Morgan brings a distinctive combination of intelligence, wisdom, and kindness to her practice of Chinese Medicine.  She has earned deep respect as well as the admiration of many other colleagues and patients.
Reviews for Morgan Hogue
I started seeing Morgan after experiencing the heartbreak of over 3 years of infertility. I was new to acupuncture when I started seeing her and she instantly made me feel comfortable and at ease with the whole process. After every treatment, I felt so refreshed and relaxed. And after only 4 treatments, I was able to become pregnant. I firmly believe that Morgan was the missing link in my quest to have a child and I will be forever grateful to her. Morgan's kindness, compassion and healing touch is such a gift. I would highly recommend her to anyone needing acupuncture treatments, especially those dealing with infertility.
Morgan is one of the most incredible acupuncturists I have ever worked with. She brings to her practice a deep compassion and an inspiring connection with her intuition, which always enables me to leave feeling healed on a physical, mental, emotional, and spiritual level. I really look forward to seeing Morgan each week and would highly recommend her to anyone seeking acupuncture or Maya Abdominal Massage.
Morgan started treating me 3 years ago when I was struggling to get pregnant and decided to undergo an IVF cycle. I sincerely believe that Morgan is a big reason why I finally conceived and had a very healthy and uneventful pregnancy. Morgan has an amazing, soothing presence and she ALWAYS managed to change my perspective, improve my mood, and enhance my coping abilities. I always left her practice feeling renewed and ready to take on the challenges of IVF.
I have been seeing Morgan on and off for 5 years for general balancing of the mind and body and specific health issues or concerns, as they arise. She has been an incredible emotional and physical support through challenges of conceiving, pregnancy and just staying sane! Her calm, healing energy will easily draw you in!
You can schedule with Morgan Hogue, L.Ac. by calling 5032870886, emailing theblossomclinic@gmail.com, or using our

online scheduling

. Morgan Hogue is an independent practitioner at blossom clinic.